TEAL'N GOOD Balloon Garland Kit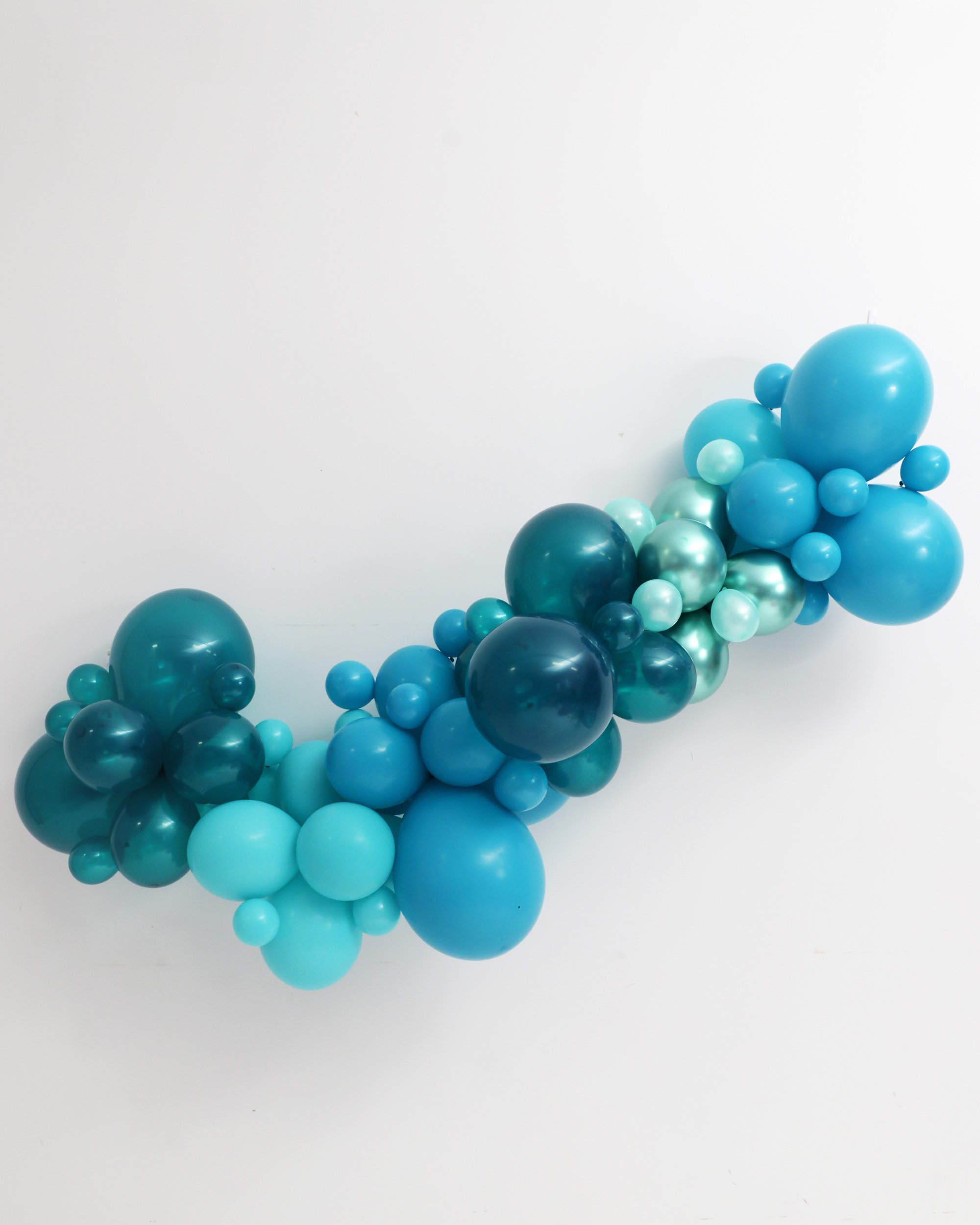 TEAL'N GOOD Balloon Garland Kit
Sign up for our newsletter for 15% off!

Tired of tacky balloon arches? We are too! Our DIY balloon garland kits are a fun and inexpensive way to add a special "pop" of style at your next event. Our premium quality latex balloons in unique deluxe sizes are perfect for organic designs that won't make your party look like a car dealership sale.

LENGTHS
6ft, 8ft, 10ft, 12ft, 16ft, 20ft, and 24ft

INCLUDED
• step-by-step guide
• one dual-action balloon pump
• clear fishing line
• Pearl Mint Green 5", 11" and 16" balloons
• Jewel Teal 5", 9" and 16" balloons
• Tropical Teal 5", 9" and 16" balloons
• Caribbean Blue 5" and 11" balloons
• Chome Green 11" balloons
• one specialty 36" jumbo balloon in Jewel Teal
Would you like an extra balloon pump?:
PLEASE READ
• Balloons arrive deflated and will need to be filled with the included balloon pump.
• Wall hooks are not included: we recommend using high-strength command hooks to attach to the wall.
• A 6ft garland takes roughly 60 minutes to make.
• No previous experience required.
• Backdrop not included.